A LX Range
Desiccant Compressed Air Dryers
The CompAir A LX range of desiccant compressed air dryers offers uncompromised performance from a dedicated "point of use" clean dry air system.
Providing the efficient removal of water vapour from compressed air, the A LX range deliver air quality in accordance with ISO 8573-1 : 2001 – the international standard for compressed air quality.
A pressure dewpoint of -40oC or optional -70oC are available. These pressure dew points not only eliminate corrosion but also inhibits the growth of micro-organisms.
For improved production efficiency and reduced maintenance costs and downtime, the CompAir A LX range of desiccant compressed air dryers is the clear choice.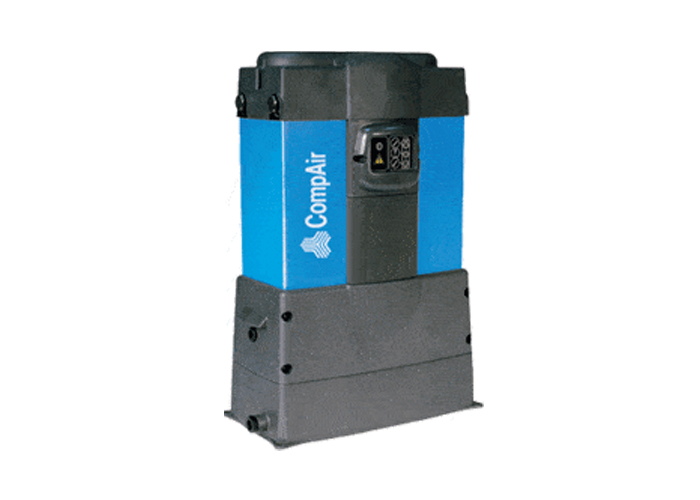 High efficiency
The A LX range of desiccant compressed air dryers are easy to install and will transform an ordinary process into a highly reliable and efficient production operation.
Low Noise level
With a low noise level – <70 db(A) – the A LX range of desiccant air dryers are ideal for both, point of use applications as well as compressor rooms. The A LX can be installed almost anywhere with IP66/NEMA 4 protection as standard.
Unique modular construction
The unique modular construction and snowstorm filled Cartridges of the adsorbent desiccant material provides a number of benefits including; consistent dew point performance, a smaller compact and lightweight dryer as well as full corrosion protection inside and out.
  Model
A1LX
A2LX
A3LX
A4LX
A5LX
A6LX
A7LX
  Air flow at 20oC, 1 bar(a) according to ISO , C
m3/min
0.09
0.14
0.23
0.28
0.37
0.43
0.57
cfm
3
5
8
10
13
15
20
  Min. Inlet Pressure
bar (g)
4
  Max. Inlet Pressure
mbar
12
  Min. Temperature
 oC
2
  Max. Temperature
 oC
50
  Dimensions  Width
mm (A)
289
  Height
mm (B)
500
616
692
847
906
1098
  Depth
mm (C)
149
  Weight
kg
11
13
16
18
20
23
28
  Electric supply
230V/1Ph/50Hz optional 115V/1Ph/60Hz
3/8″
CompAir policy is one of continuous improvement and we therefore reserve the right to alter specifications and prices without prior notice. All products are sold subject to the Company's conditions of sale.
Our Happy Customers Gave Us An Average Of 5/5 Stars
Your generosity is hugely appreciated and it's people like you, doing little things like this that help keep our small schools afloat. So thank you so much for all of your help – I can't wait to pop outside (once the sun gets through the fog) and blow up the tyres pf our sports gear trolley!!!
Thanks very much for coming in and getting that job sorted not only on a Saturday but with such short notice, the team really appreciated that.
Ngati Tuwharetoa Geothermal Assets Ltd
Thanks for the compressor Darren.
We are blessed to have you just down the road!
I wanted to thank you for the detail you put on our invoices as it makes our job easier. Also the service received from our local branch is outstanding.
See our Air Compressors in action
How can we help
Call us on 0800 886 755 or if you'd like us to get in touch with you, please fill in this form and we'll get back to you ASAP.