L & L-RS Series 90-132 kW
Fixed Speed Rotary Screw Compressors
The new range of CompAir oil-injected rotary screw compressors from 90 to 132 kW, incorporate the very latest technological advances and manufacturing processes to provide users with a continuous supply of economic and reliable high quality compressed air.
The intelligent air technology behind the fixed speed L series oil-injected rotary screw compressors means you can compress not only air but also; your energy costs, your maintenance bills, the noise level, the footprint and the environmental burden!
The L90 to L132 oil-injected rotary screw compressors are all equipped with TEFC IP55 energy saving electric motors.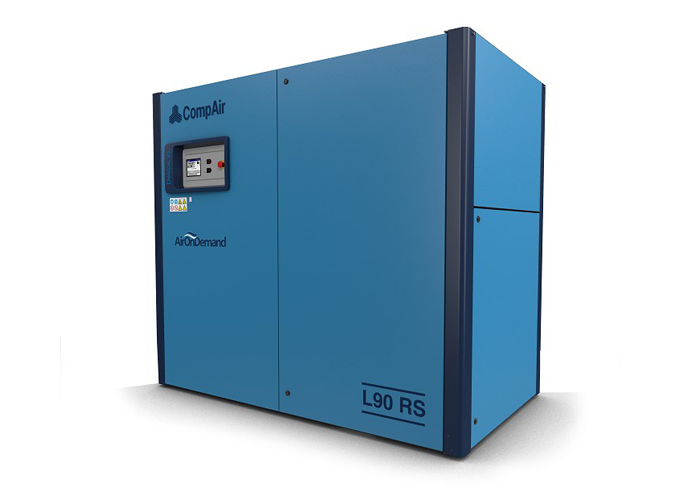 Reduce energy costs
There are a number of design features that ensure the L series oil-injected rotary screw compressors keep energy costs to a minimum. This includes the premium efficiency airend. The high output compression element with slow rotational speed reduces energy costs.
Reduce running costs
All of the L series oil-injected rotary screw compressors are supplied with intelligent, fully electronic controllers for efficient control and monitoring of the machine. Precise operational control is essential to reduce running costs.
Increase reliability
The premium efficiency airend and highest quality connections are just two design features that ensure the highest levels of quality and reliability are achieved.
Small footprint
Ideal where space is at a premium, a compact design reduces the space required for installation of the L series oil-injected rotary screw compressors.
Low noise levels
The high efficiency and extremely quiet fan allows the compressor to be operated in the workplace with noise levels as low as 67 dB(A).
Free of charge AssureTM extended warranty
The CompAir AssureTM Warranty is the first of its kind in the world, based on a 'working when you are' approach instead of the yearly based industry standard warranty. Contact us for more details along with warranty terms and conditions.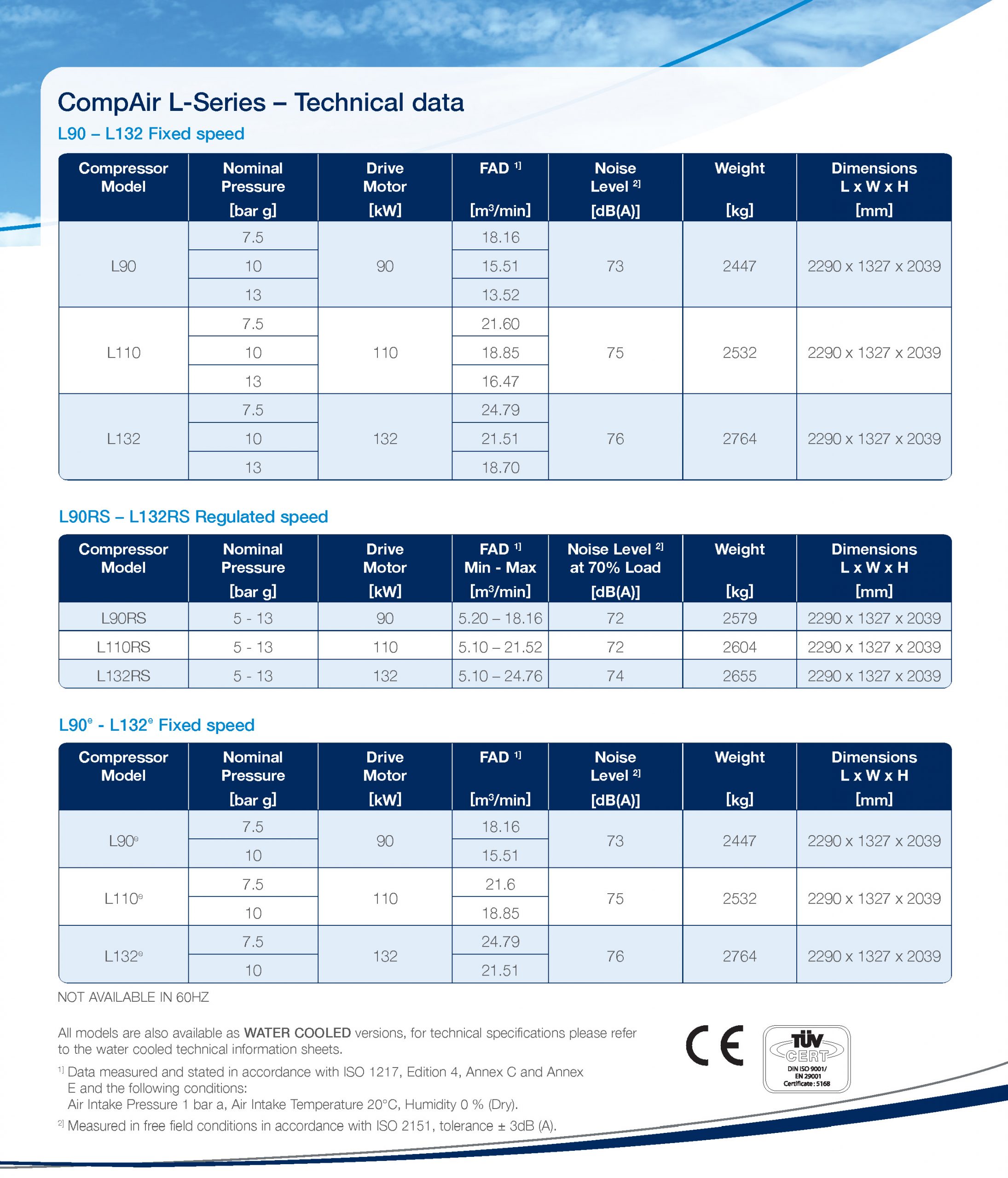 Our Happy Customers Gave Us An Average Of 5/5 Stars
Your generosity is hugely appreciated and it's people like you, doing little things like this that help keep our small schools afloat. So thank you so much for all of your help – I can't wait to pop outside (once the sun gets through the fog) and blow up the tyres pf our sports gear trolley!!!
Thanks very much for coming in and getting that job sorted not only on a Saturday but with such short notice, the team really appreciated that.
Ngati Tuwharetoa Geothermal Assets Ltd
Thanks for the compressor Darren.
We are blessed to have you just down the road!
I wanted to thank you for the detail you put on our invoices as it makes our job easier. Also the service received from our local branch is outstanding.
See our Air Compressors in action
How can we help
Call us on 0800 886 755 or if you'd like us to get in touch with you, please fill in this form and we'll get back to you ASAP.
L & L-RS Series 90-132 kW