L & L-RS Series 160-290 kW
Fixed & Variable Speed Rotary Screw Compressors
Industries, both large and small, rely on CompAir rotary screw compressors for a supply of consistently high quality compressed air. The L series oil-injected rotary screw compressors are no exception, setting the highest standards in reliable, economical and efficient operation.
Screw compression elements are manufactured in-house using the latest CNC rotor grinding machinery, coupled with on-line laser technology, in order to maintain precise manufacturing tolerances. The resulting reliability and performance ensure that operating costs will remain low throughout the compressor's life.
The L160 to L290 rotary screw compressors are available with a fixed or variable speed motor. The variable speed drive models (LV160 to LV290) are the ideal option where the demand for compressed air changes. The LV series optimizes energy usage by matching output to actual demand for a highly energy efficient compressed air solution.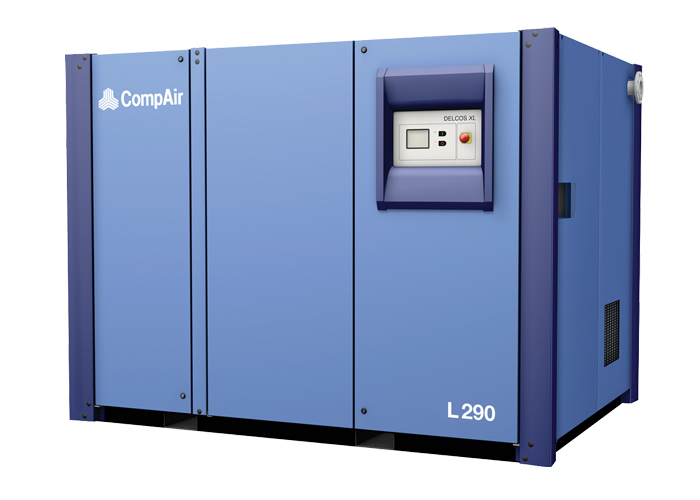 Optimised energy consumption
A high efficiency IP55 EFF1 motor along with a premium efficiency airend reduces power costs and energy consumption for optimal energy efficiency.
Low noise levels
Sound insulation and an intelligent compressor design reduces noise levels to as low as 76 dB(A).
Low service costs
An innovative compressor design saves unnecessary service costs. All component parts are designed for a long service life. Quick access service points additionally allows servicing to be conducted with the minimum downtime and service costs.
Reduced running costs
The L160 to L250 rotary screw compressors incorporate the DELCOS 3100 intelligent controller. The DELCOS control system ensures reliable operation and protects your investment by continuously monitoring the operational parameters, which is essential to reducing running costs.
Compact design
A compact design reduces the space required for installation of the L series oil-injected rotary screw compressors.
Free of charge AssureTM extended warranty
The CompAir AssureTM Warranty and Service programs will assure you up to 44,000 hours / 6 years (whichever is the soonest) peace of mind, and is one of the most generous warranties available in the industry. It is also totally free to the compressor owner (subject to Terms & Conditions).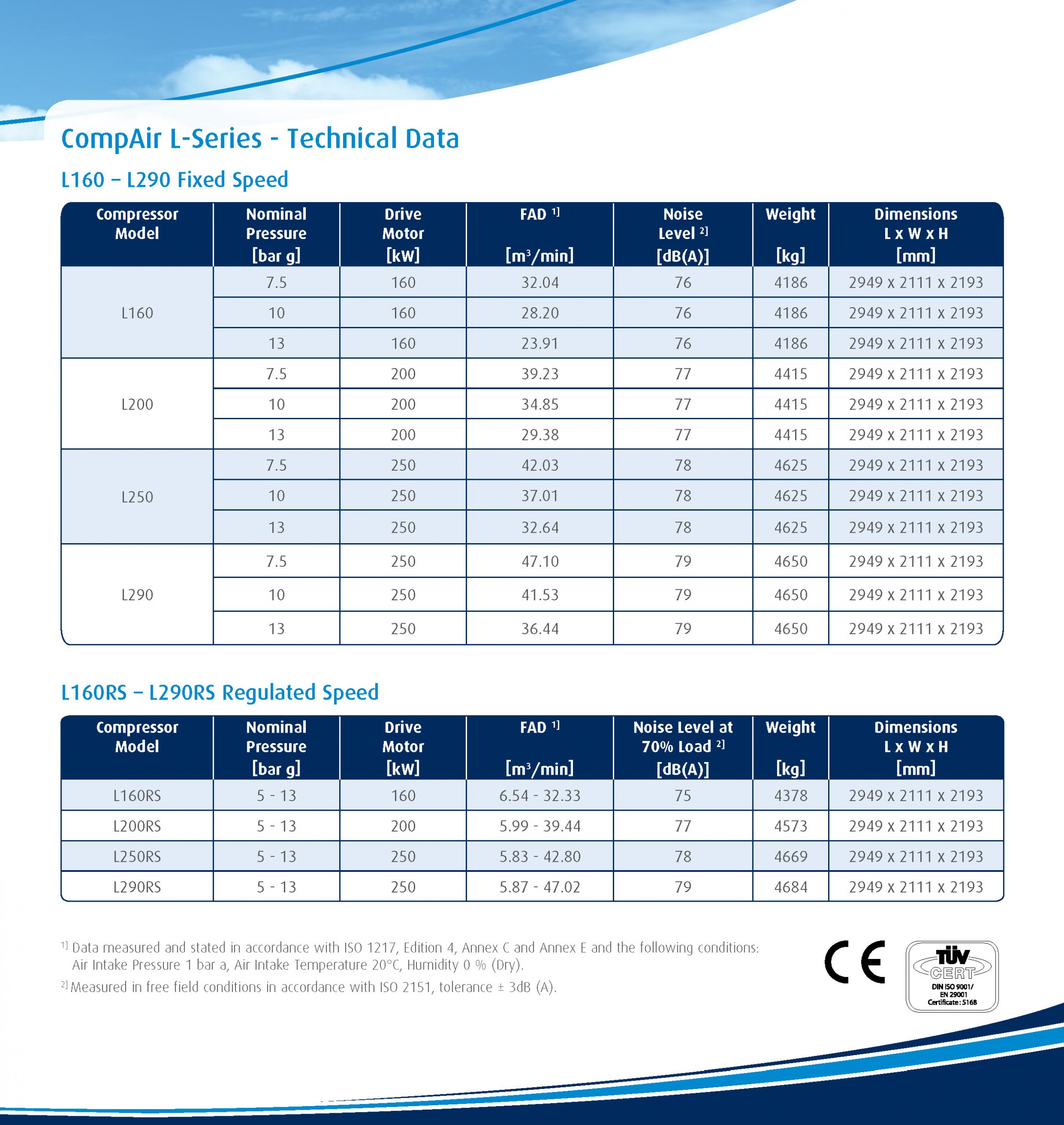 Our Happy Customers Gave Us An Average Of 5/5 Stars
Your generosity is hugely appreciated and it's people like you, doing little things like this that help keep our small schools afloat. So thank you so much for all of your help – I can't wait to pop outside (once the sun gets through the fog) and blow up the tyres pf our sports gear trolley!!!
Thanks very much for coming in and getting that job sorted not only on a Saturday but with such short notice, the team really appreciated that.
Ngati Tuwharetoa Geothermal Assets Ltd
Thanks for the compressor Darren.
We are blessed to have you just down the road!
I wanted to thank you for the detail you put on our invoices as it makes our job easier. Also the service received from our local branch is outstanding.
See our Air Compressors in action
How can we help
Call us on 0800 886 755 or if you'd like us to get in touch with you, please fill in this form and we'll get back to you ASAP.
L & L-RS Series 160-290 kW