L & L-RS Series 15-22 kW
Fixed & Regulated Speed
Rotary Screw Compressors
From 15 to 22 kW, the L-RS series of fixed & regulated speed screw compressors provide a premium efficiency, high quality, reliable and energy saving compressed air package.
The L-RS series compressors come equipped with an energy saving high efficiency electric motor which reduces CO2 emissions.
Energy costs can be reduced thanks to the high output compression element with slow rotational speed. In addition, the highest levels of quality and reliability can be achieved due to the innovative design of the fail safe seal, integrated oil filter and oil regulation valve, ensuring external hoses are reduced to a minimum.
All of the L-RS series fixed & regulated speed rotary screw compressors are available with an integrated dryer. To maximize energy efficiency and eliminate expensive air loss, this option comes complete with a dryer and water separator, both fitted with zero loss drains.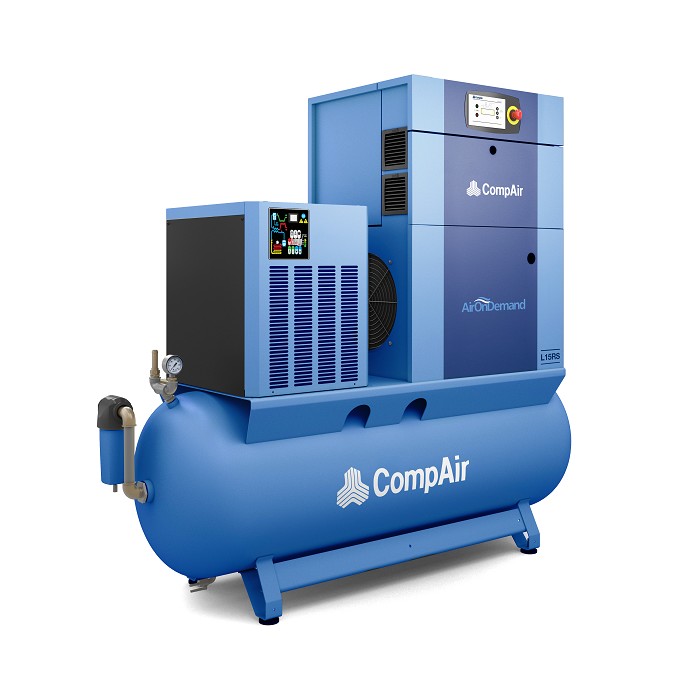 Low noise levels
The high efficiency and extremely quiet thermostatically controlled motor driven fan, allows the L-RS series fixed & regulated speed rotary screw compressors to be operated in the work place.
Reliable operation
Operational parameters are continuously monitored with the DELCOS Pro intelligent controller, for the continued reliable operation, and on-going protection, of your investment.
Reduced cost of ownership
With the L23RS to L29RS series of regulated speed compressors you can reduce the annual cost of ownership thanks to the remarkable energy savings you can achieve. When compared with a typical oil lubricated rotary screw air compressor operating at 70% load, with the CompAir regulated speed L-RS series (also operating at 70% load), it is possible to reduce the associated energy cost by up to 25%.
Low service costs
The design of the L-RS series fixed & regulated speed rotary screw compressors assures the service points are readily accessible. The enclosure side doors are hinged and removable allowing complete access to all service points. And, in addition, a reduced number of moving parts lowers maintenance costs.
Free of charge AssureTM extended warranty
The CompAir AssureTM Warranty and Service programs will assure you up to 44,000 hours / 6 years (whichever is the soonest) peace of mind, and is one of the most generous warranties available in the industry. It is also totally free to the compressor owner (subject to Terms & Conditions).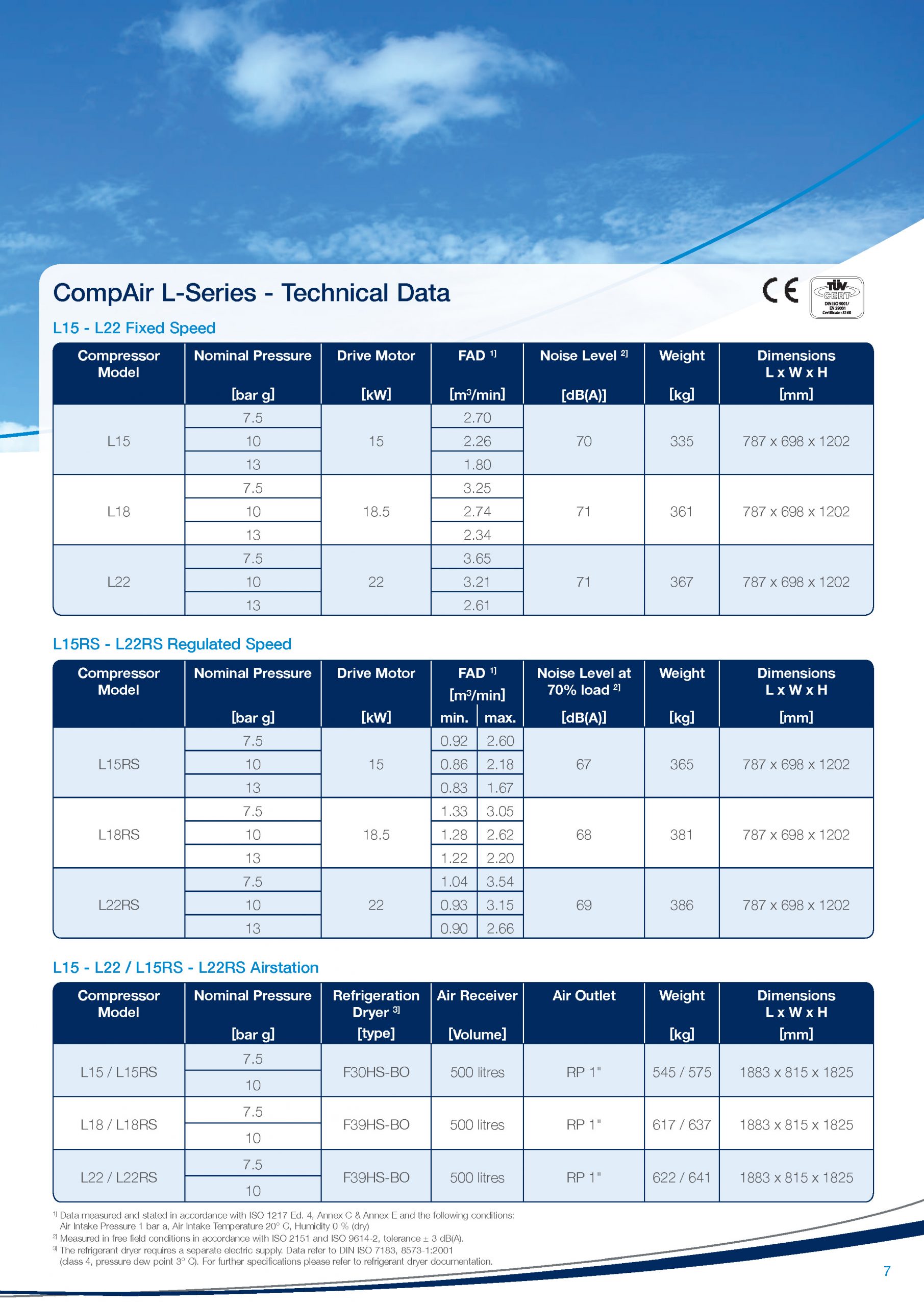 Our Happy Customers Gave Us An Average Of 5/5 Stars
Your generosity is hugely appreciated and it's people like you, doing little things like this that help keep our small schools afloat. So thank you so much for all of your help – I can't wait to pop outside (once the sun gets through the fog) and blow up the tyres pf our sports gear trolley!!!
Thanks very much for coming in and getting that job sorted not only on a Saturday but with such short notice, the team really appreciated that.
Ngati Tuwharetoa Geothermal Assets Ltd
Thanks for the compressor Darren.
We are blessed to have you just down the road!
I wanted to thank you for the detail you put on our invoices as it makes our job easier. Also the service received from our local branch is outstanding.
See our Air Compressors in action
How can we help
Call us on 0800 886 755 or if you'd like us to get in touch with you, please fill in this form and we'll get back to you ASAP.